About 5th Gear Marketing
5th Gear Marketing is a full-service Digital Marketing agency focused on getting real, tangible results for clients.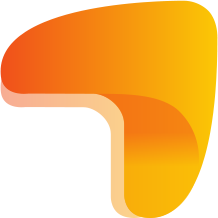 We know how to assess where you currently are, so we can put together a comprehensive, all-inclusive plan that delivers. Our number one goal is helping you find exactly what you're looking for from your Digital Marketing. We pride ourselves on the experience we bring to the table, and on the fact that we don't price gouge or sell clients anything they don't need. Ever.
By taking the time to really understand who you are, where you're at and where you want to go, 5th Gear clients consistently see results that they simply haven't found when working with other agencies.
Search Engine Optimization
Lead Value Identification
Meet Eric Brandt The Founder
5th Gear founder Eric Brandt wanted to start something different. After years of working for big agencies who offered cookie cutter solutions, he knew there was a better way
The idea for 5th Gear stemmed from Eric's passion for all-things-digital-marketing, combined with his foundational belief that every client is different and therefore has unique needs.
There just isn't a one-size-fits-all box you can put clients in. So, after more than a decade of putting in the work for top Digital Marketing Agencies, he set out on a game-changing venture to forge a new path for clients big and small.
Eric's extensive Digital Marketing experience grew from his roots in the print and advertising industry. His work has ranged from hands-on project management to Agency Director.
When He's Not Being a Digital Marketer
Eric is a PADI-certified scuba diver, a seasoned intramural athlete and works to maintain a 18 handicap in golf.