Website Development
Your site is your digital billboard – accessible to millions of potential viewers every day. A great website has more power than virtually anything brands have seen in the past. But a lot goes into making a site powerful. Usability, structure and more need careful attention to make your digital presence the strongest it can be.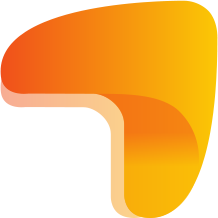 Website Development
Services from 5th Gear
What is Website Development?
A great website is an absolute must today. Building and maintaining your site is one of the most important aspects of all your Digital Marketing efforts. Best practices, W3C compliance, aesthetics, proper use of call-to-actions (CTAs), internal and external link building, Search Engine Optimization (SEO) and so much more goes into building a site that will continue to work for you, long after you launch.
Benefits of
Website Development
There are numerous benefits that really make it worth it to invest in developing a great website. And your developer can ensure you have a top-ranking site that leaves your competition in the dust.
Have navigation that's intuitive
and easy to use

Include optimized visual content

Be W3C Compliant and follow best practices for accessibility

Use SEO-friendly meta – have unique title tags and meta descriptions (yes, on every page)
Have a tight, updated back-end

Be consistent with both visual and written branding
A Superb Website Design
Implemented by a skilled developer, can offer you significant cost savings in the end. That's because if you don't take the time to do it right the first time, there's a fairly good chance you'll find yourself spending an exorbitant amount of time (and money) fixing and streamlining your efforts.
Need more help with something?
No worries, we got your covered. Our team has the right experts to help you build your brand in this competitive digital landscape.