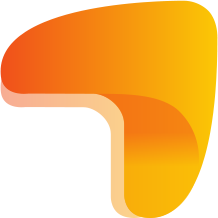 Client Success
We're proud of every relationship we've built with every client we've ever partnered with and the work we've done speaks for itself.
But we don't expect you to just take our word for it. Check out the accomplishments we've directly helped 5th Gear clients achieve.
Westwood Financial
Westwood Financial, a premier, fully-integrated real estate investment platform, was looking to establish brand recognition and drive traffic to a high-visibility shopping center in Paradise Valley.
With the property in active renovation, Westwood Financial wanted to create momentum and attract shoppers to the development. Out of the entire area population, they needed to in identify and appeal to the right shopper profiles, so they turned to our expertise to create and deploy an audience segmentation and advertising campaign.
OUR STRATEGIC TACTICS – SERVICES
Capstone Advisors Success
Capstone Advisors needed a modern Digital Marketing solution that would offer a hands-off approach so tenants could use their site to get exposure and visibility, without having to be inundated with the technical aspects of maintaining their digital presence.
They also wanted to provide tenants with the technical support some may need to be successful. 5th Gear was able to give them the best of both worlds. We offered support for those tenants who needed it, but also provided a seamless and user-friendly experience that allowed even those not-too-savvy (or just extremely busy) tenants to get the most out of their web presence. Where other agencies fell short, 5th Gear hit the mark.
OUR STRATEGIC TACTICS – SERVICES
Absolute Laser Tattoo Removal
Absolute Laser Tattoo Removal wanted to increase their Internet and Social Media presence.
They also wanted an increased level of support throughout all their marketing efforts and campaigns. They looked to 5th Gear to analyze and revamp their internal and Digital Marketing processes and efforts.
OUR STRATEGIC TACTICS – SERVICES