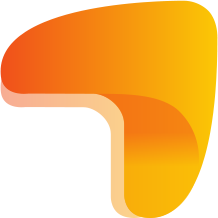 Digital Marketing
Services
From Search Engine Optimization (SEO) to Social Media Management, and everything in between, 5th Gear Marketing offers it all.
We've got the experience, the skills, and the knowhow to enhance brand visibility and transform digital presence, making you an authority and leader in your space.
Digital Marketing is about so much more today than it was even just five years ago. To be competitive and progressive in the online space, you need an emphasis on SEO, Paid Media, Social Media, Local Optimization efforts and Website Design.
Without each of these working together cohesively, complementing and supporting one another, you're essentially just treading water.
How far can an old style analog business model possibly get you? Especially in the uncertain times we've recently witnessed, as 2020 upended everything we once knew about business, digital and marketing, never before has a strong digital presence and the ability to be agile and pivot been more of a determinant of success.
We can put together a unique, comprehensive plan to address all these components to catapult your marketing efforts into high gear, streamlining your process and getting you maximum results.
5th Gear
is Different So Are Our Services
5th Gear's model is different from other agencies. We focus on our relationship with you, and your goals, to create an actionable plan that really moves your Key Performance Indicators (KPI). Keeping your budget in mind, we'll put together a services package that maximizes your ROI.
You won't have to wonder if you're getting what you pay for when you partner with us, because from the very start, you'll know what to expect. And then you'll see the results as we work on your success month over month.
WHAT SERVICES DOES 5TH GEAR OFFER?