Google Business Profile – Why You Need It, How to Use It, and More…
Google Business Profile (GBP) isn't new. But its power is still largely unrecognized by many. Learn the ins and outs of GBP's latest features, and see why anyone who owns a business should be paying more attention to this phenomenal resource, here.
What is GBP?
Google Business Profiles are Google's signature online directory. It's free and incredibly easy to use, once you understand its features and how to get the most out of it. 
The tool allows you to create a digital presence that targets your customer, client or audience in real time, with critical information that appears in Google Maps and other online search results. 
A Google business listing is one of the most powerful resources local businesses have in the digital space. It offers a unique opportunity to showcase and highlight services or products to customers and prospects.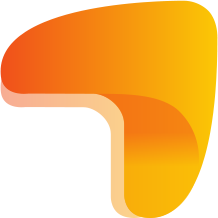 Optimizing your GBP listing may seem overwhelming on your first attempt, but with a few tricks and tips you can be well on your way to getting the most out of your digital listing on Google Business Profile. You can create and optimize your listing in just a few quick steps.
GBP Tips
You NEED to Know
PRODUCTS
Make your GMB listing SHINE with GMB Products. While the feature has been around for a couple years now, most businesses are not taking advantage of it.
The Products feature is something you really want to focus on if you hope to stand out from the competition. It offers visibility that you can't find anywhere else. Through the Products section of your listing, you can highlight products, specials, services and offers.
If you know about Google Posts, then you can already envision how Products looks, feels and works.
LOCAL JUSTIFICATIONS
Justifications are short, quick snippets that can be shown in the local pack to explain to a user why a business is showing as a search result.
There are multiple types of Justifications, and understanding the differences can help you better optimize your GBP listing. Some popular options include:

***EXTRA TIP: Justifications are updated in real time and appearance varies based on devices.
GOOGLE MAPS
Google Maps driving directions works directly with your GBP profile to create a seamless, easy experience for potential customers to find you…in a snap.
Google Maps gives driving directions and information about real-time or live traffic updates, alternate routes, modes of transportation available and even estimated drive times.
Drive local sales (pun intended) by optimizing this feature that users love and use regularly to find the brands they want to support. Use the following hack to optimize all this app has to offer!
Be sure your GBP profile is specific. If you're in the top of the 3-Pack, you'll see more success. Using specific identifiers helps make your profile stand out. For example: Use "Mexican Restaurant" as opposed to just "Restaurant."
Add high quality photos to your listing.
Ensure your phone number, address and hours are up to date and accurate.
Use shortened links.
Add "Driving Request" links to your CTAs.
Write high quality, optimized City Pages.
Optimizing your Google Business Profile is one of the best ways you can gain online visibility and keep up with (or pass!) your competition. We tried to make the process easy and fast for you, but we also know how sometimes adding even one more thing to your plate seems daunting.